Bettane & Desseauve Award Ceremony + Grand Tasting
2016-01-13
iFAVINE has been awarded as the 2015 Bettane + Desseauve Innovation Trophy for its revolutionary carafe iSommelier.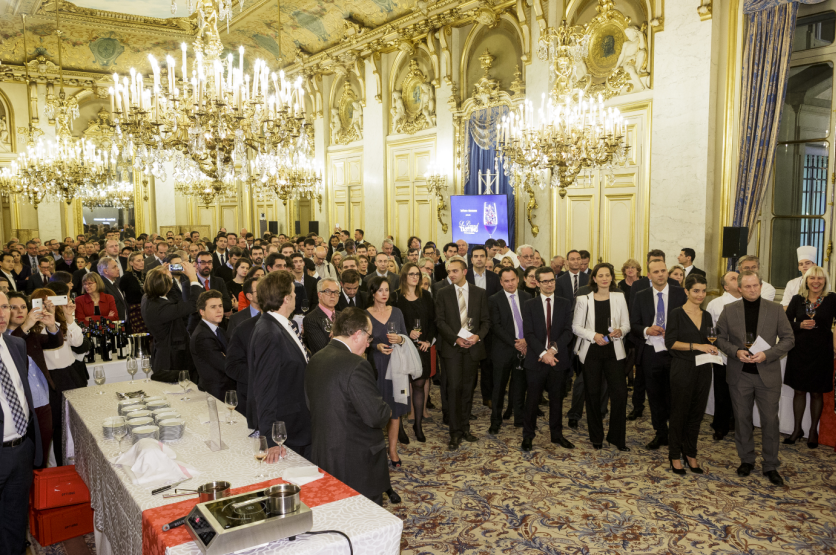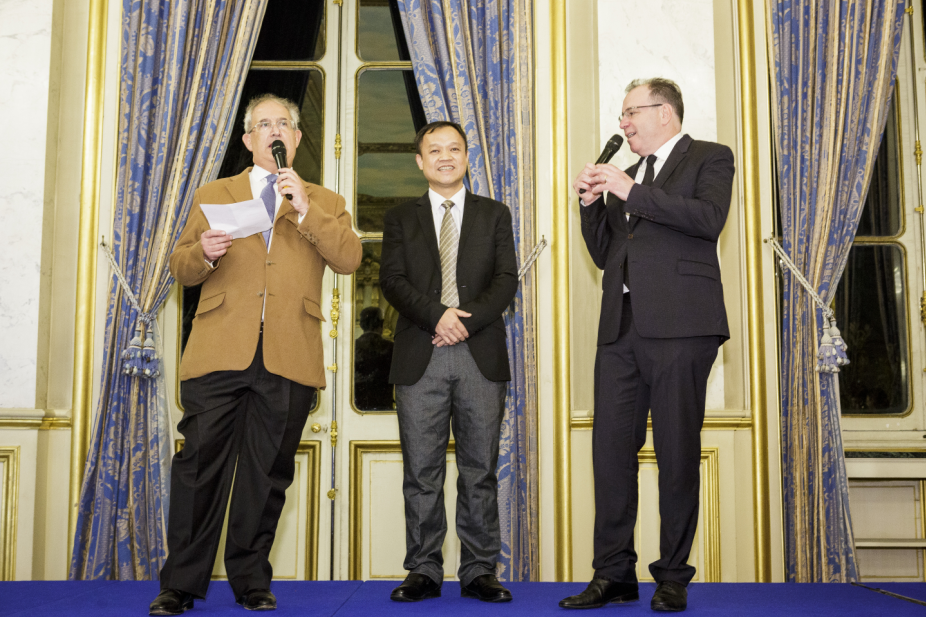 For the Grand Tasting 10th Anniversary, the famous wine critics Michel Bettane and Thierry Desseauve have rewarded the who shaped the world of wine for the past 10 years.
More than 700 wine journalists and influencers were invited for the Prize Ceremony which took place on December 3rd at the Ministry of foreign affairs in Paris. During the event, Eric Li, President of iFAVINE and inventor of iSommelier was invited on stage next to Michel Bettane and Thierry Desseauve to speak about iSommelier, the innovation in the art of decanting, and to receive the "2015 Innovation Trophy" prize. A great exposure for iFAVINE as Michel Bettane spoke about the iSommelier as "The most wonderful innovation for the past 25 years".
iFAVINE was also presented on the Grand Tasting fair from December 4th to 5th at Carrousel du Louvre in Paris with more than 350 exhibitors among the most famous wineries and Champagne houses. During the Show, 5 iSommeliers were displayed and tastings were organized between the Innovation Area, with Eric Zwiebel, Master Sommelier of Summer Lodge Hotel in UK, Château Beaucastel and Domaine René Bouvier booths. This annual Wine Lovers meeting gathered Journalists, professionals and wine influencers from France and all over Europe.